NW3142 Foldable Travel Duffel Bag Tote with Shoulder Strap for Spirit Airlines
$15.99

$15.99
Tax included.
---
---
Save You Carry-on Charges. Bag size 17.7x 12.2 x 6.7 inch fits personal item size 18 x 14 x 8 inch of Spirit Airlines & Frontier Airlines perfectly, which can be placed under seat and no need to pay carry-on.

Sturdy Fabric. Pay a bit little more, you would get a personal item bag much more durable and thicker than similar products, no need to worry any ripping or break during trips.

Hold Shape. Still worried it is too collapsed? Upgraded with superior material and construction, the bag can hold its shape when empty. Feel comfortable when carrying.

Packable & Compact. Based on the needs and suggestions of customers, this upgraded one can be folded up into its own external pouch when not in use for easy storage!

Versatile - Easily held all your travel items, ideal for hospital bag, overnight, weekender, garment bag, sports, gym use, yoga, weekend shopping, camping and picnic.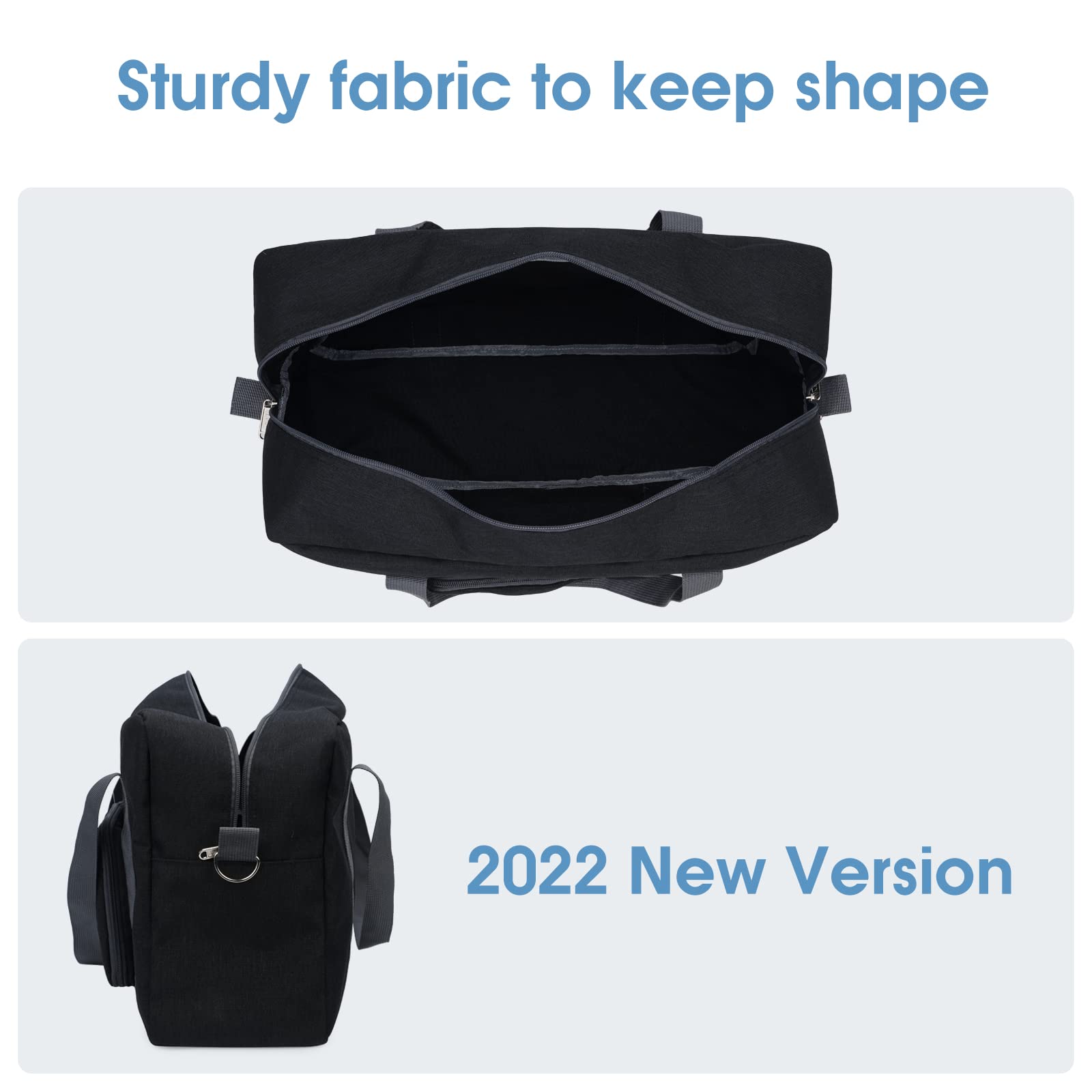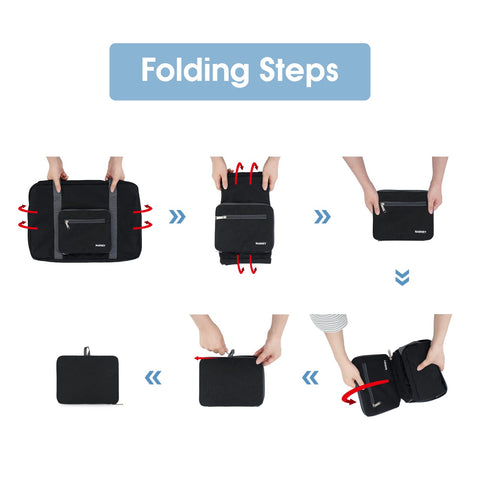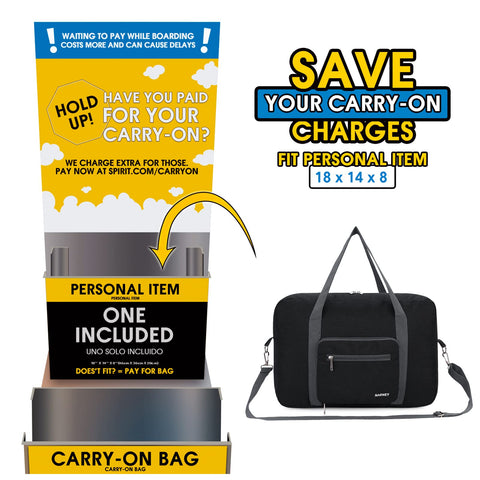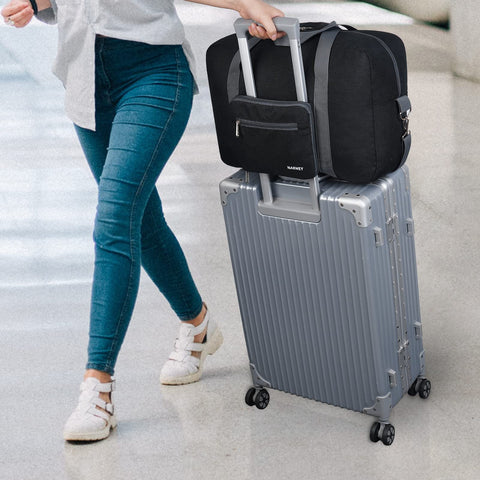 Just right size
I mistakenly thought this bag folded into the pocket so I was a little disappointed. However it folds small and was so convenient for our trip. It held a lot and sat well on my small suitcase but I had trouble getting it off the handle of my travel pro. My other bag was easy to get on and off the handle but would swirl around causing issues so I perfected this bag. The outside zippered pocket was very convenient. The material is durable.
Save on bag fees!
This bag fits under the seat for your trip. I packed a week's worth of clothes, hair products, personal products and cords for chargers. Admittedly it was summer so clothes are lighter and smaller and I only took one extra pair of shoes, but still enough. I only wish it had hidden wheels to make it easier to walk with it. It has a crossbody strap, but it was a little heavy. Still I'd carry that over adding $60 or more to the cost of the flight.
DISAPPOINTED
VERY THIN, VERY FLIMSY, DOESN'T HOLD MUCH.
Material
El material se siente como si se fuera a romper en cualquier momento y en donde uno agarra el bulto es molestoso y lastima los dedos al agarrarlo.
Perfect Hospital Bag
As a senior with medical issues, I've had to make a number of 911 ambulance trips to the emergency room. I usually end up admitted to the hospital and then have to have someone bring me needed items from home. I decided to put together a hospital "go" bag. This light duty duffle worked out perfectly. I have it packed with my own personal hospital gowns, under garments, toiletries, non-slip socks, soft washcloths and towels. Also several magazines asnd some snacks. When my " ride" gets here, we grab my bag and go. Now I'm comfortable with my own belongings and exactly what I want.