NW5042 Travel Cosmetic Bag
$20.99

$20.99
Tax included.
---
---
Practical Main Compartment - The large size Toiletry Makeup Bag has the large main compartment, the 26cm (10.2") length could easily fit common-size toiletries as well as large skin-care products like lotion, mouthwash, hairbrush, shaving kit etc. Plus 3 mesh pockets and 4 elastic bands inside keep other cosmetics organized and in place well.

Front Separate Compartments - There are 5 elastic bands for brushes, tooth brushes or toothpaste to stay organized and one clear zip closed pocket that you could easily use for your makeup compacts.

Not bulky design - Large Capacity yet compact design, only weighing 8.5 ounces. Pack it flat design makes it not to take up too much room in your suitcase.

Details Oriented - The Cosmetic Organizer is made with water-resistant and durable fabric, which can make it easy to wipe clean. Wide opening and rectangle shape makes it easy to stand on its own. Durable and smooth zippers make it easy to close bag firmly. Every detail is delicately made.

Versatile. Compact, sturdy, portable, lightweight, which makes it a good for business trips, travel, gym, camping, home use and more.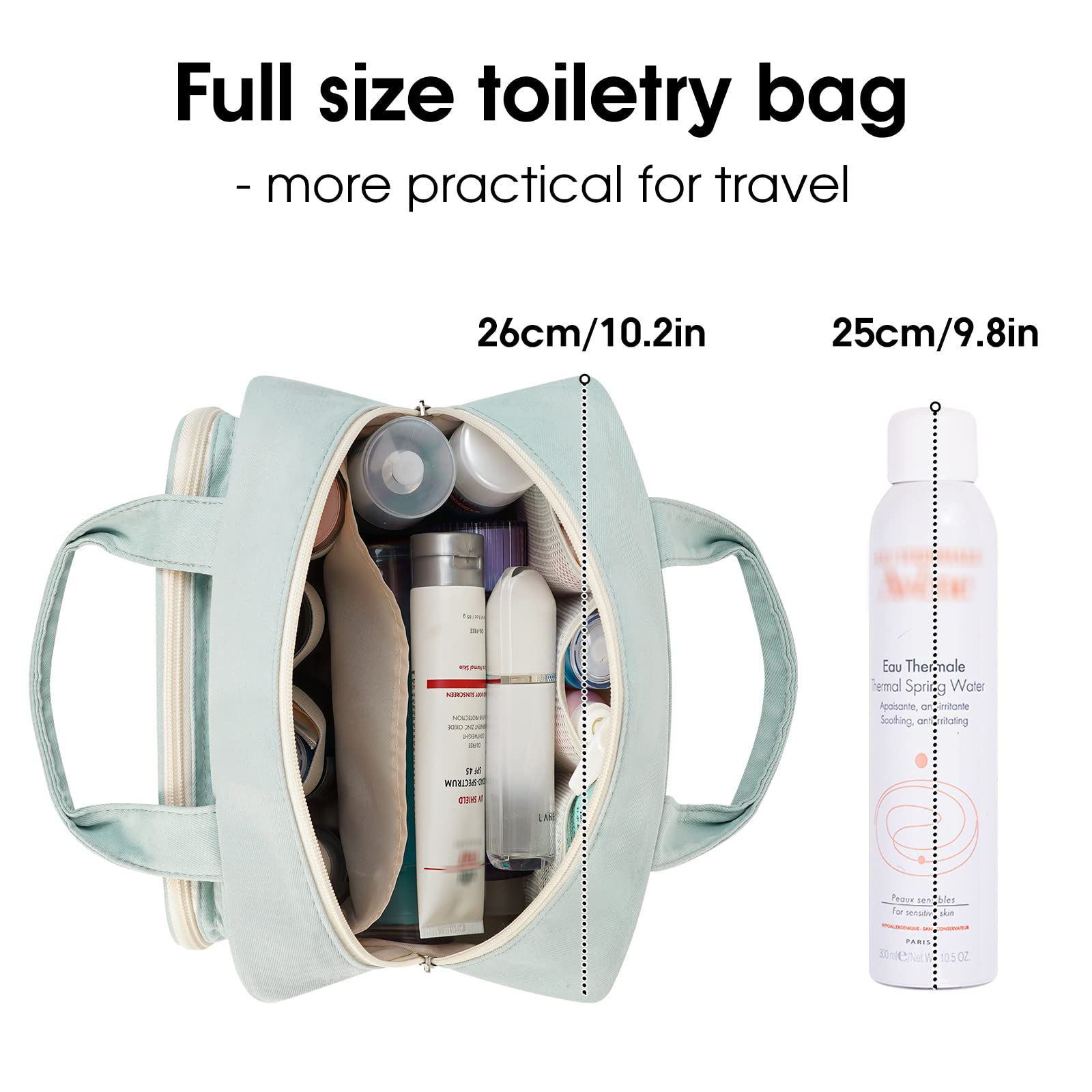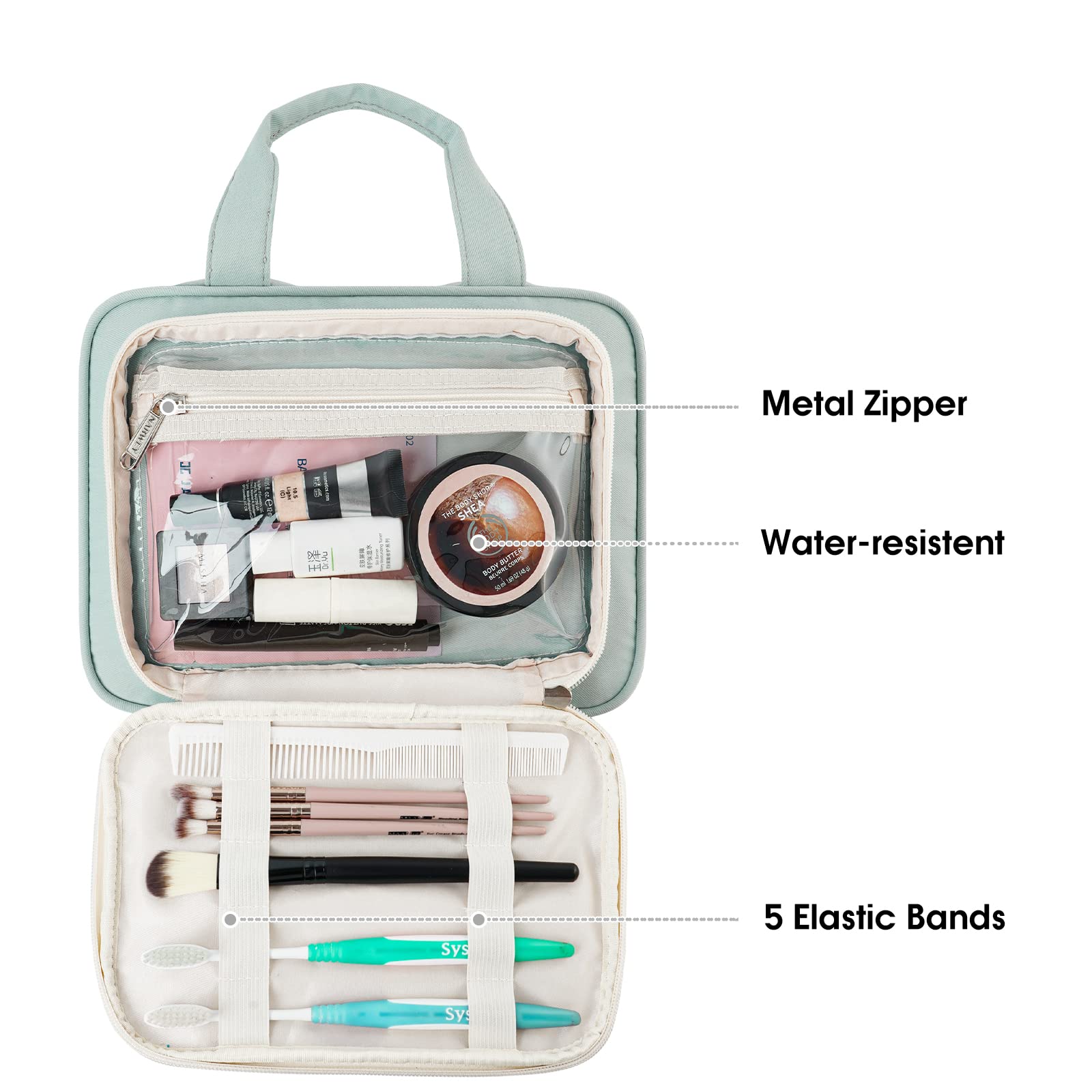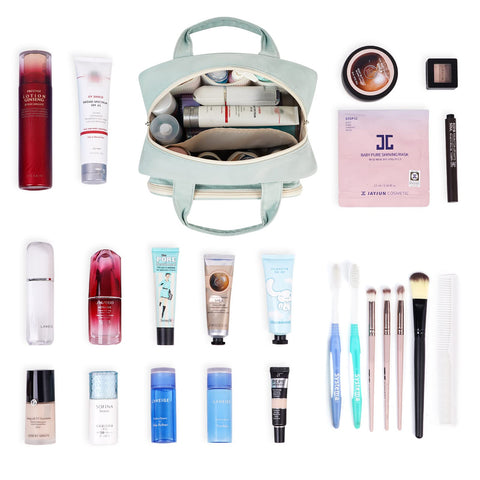 Love it
Love this makeup bag and it fits all of my makeup essentials and plenty of space.
Very good
I looked at numerous shaving kits and this one has the strength, size, number of pockets and apparent durability to fit the bill very well.
Great for school
so big and great for makeup or school pencil bag, ripped a little by zipper tho
Fits a lot of stuff
This bag is literally perfect..I bought this bag for my period just so I don't have the ugly tampon boxes near the toilet every month..when I tell you this bag holds a lot I mean it!! I fit 3 WHOLE boxes of tampons in this bag definitely perfect for traveling or just at home
So cute
Changed my old vs make up bag.