NW5023 Large Travel Makeup Cosmetic Bag
$12.99

$12.99
Tax included.
---
---
✅ Flexible Velcro Dividers - 3 small sections, 1 large section can easily accomodate your makeup or toiletries such as foundation, concealer, mascara, eye shadow, powder, blush, lipstick, bronzer etc.
✅ Separate Brushes Compartment - It comes with a separate space to hold your brushes and protect them from dust. Plus an extra zipper pockets for small items storage.
  ✅ Premium Quality - Soft & padded, reliable zippers, nice lining, every detail is delicately made. Our makeup case would be a great holiday gift for women and girls.
  ✅ Travel Light - Practical yet compact design, weighing only 7.8 ounces, much lighter than a bulky makeup bag, so that's a major plus for traveling. The soft sides could easily fit in a crowded suitcase or bag with enough cushion.
  ✅ Water-resistent - Water-resistent inside and outside and durable fabric protects your gear from spills, easy to wipe down.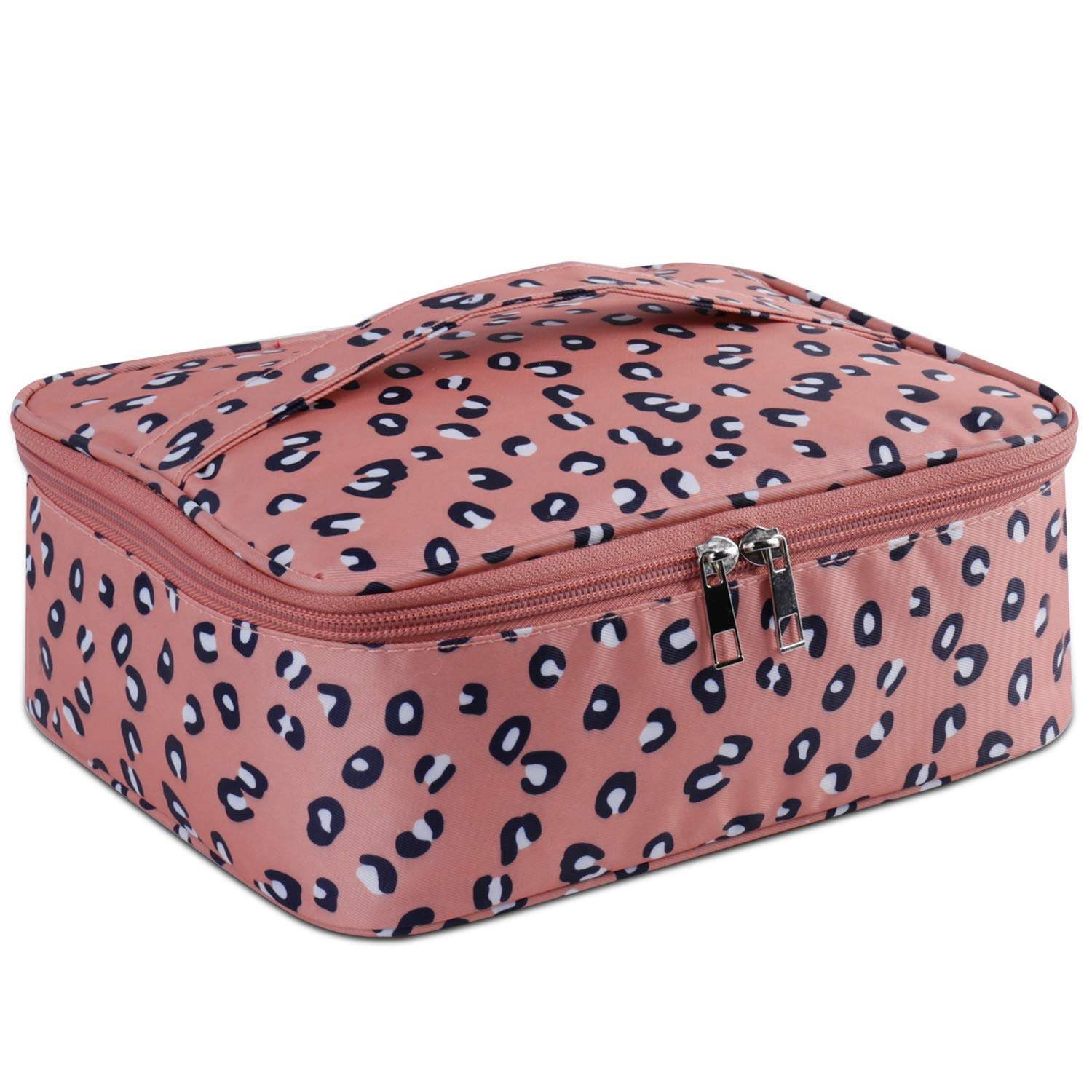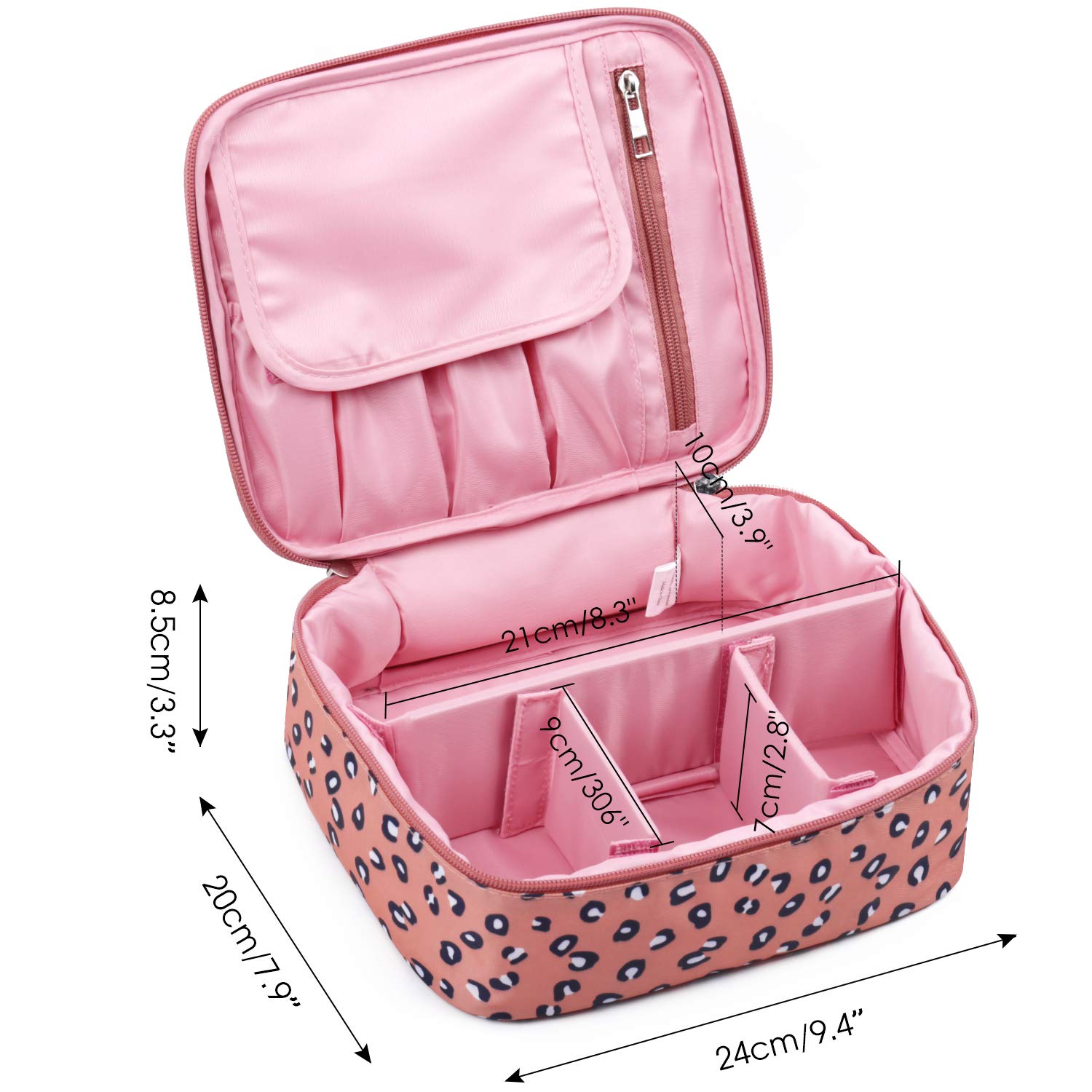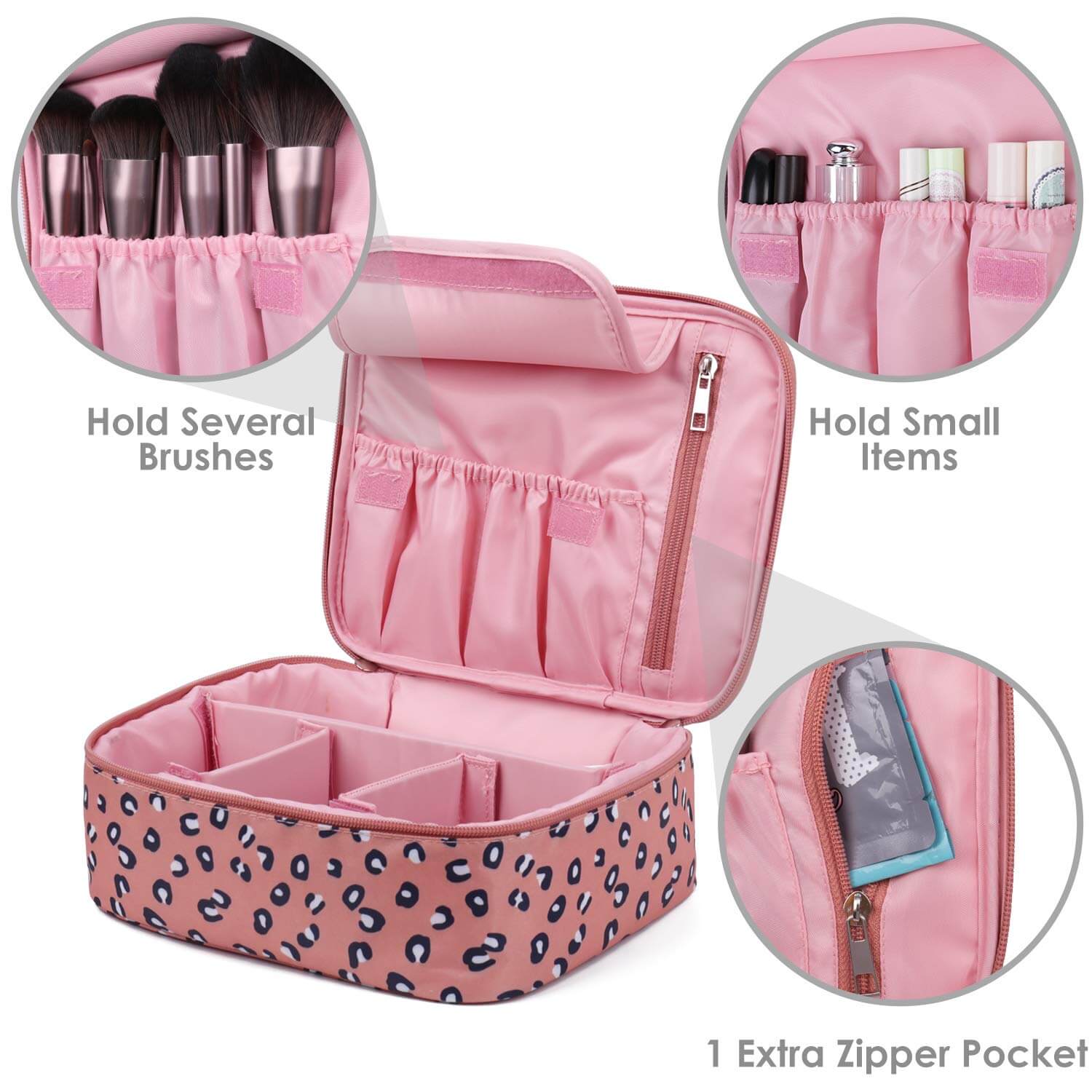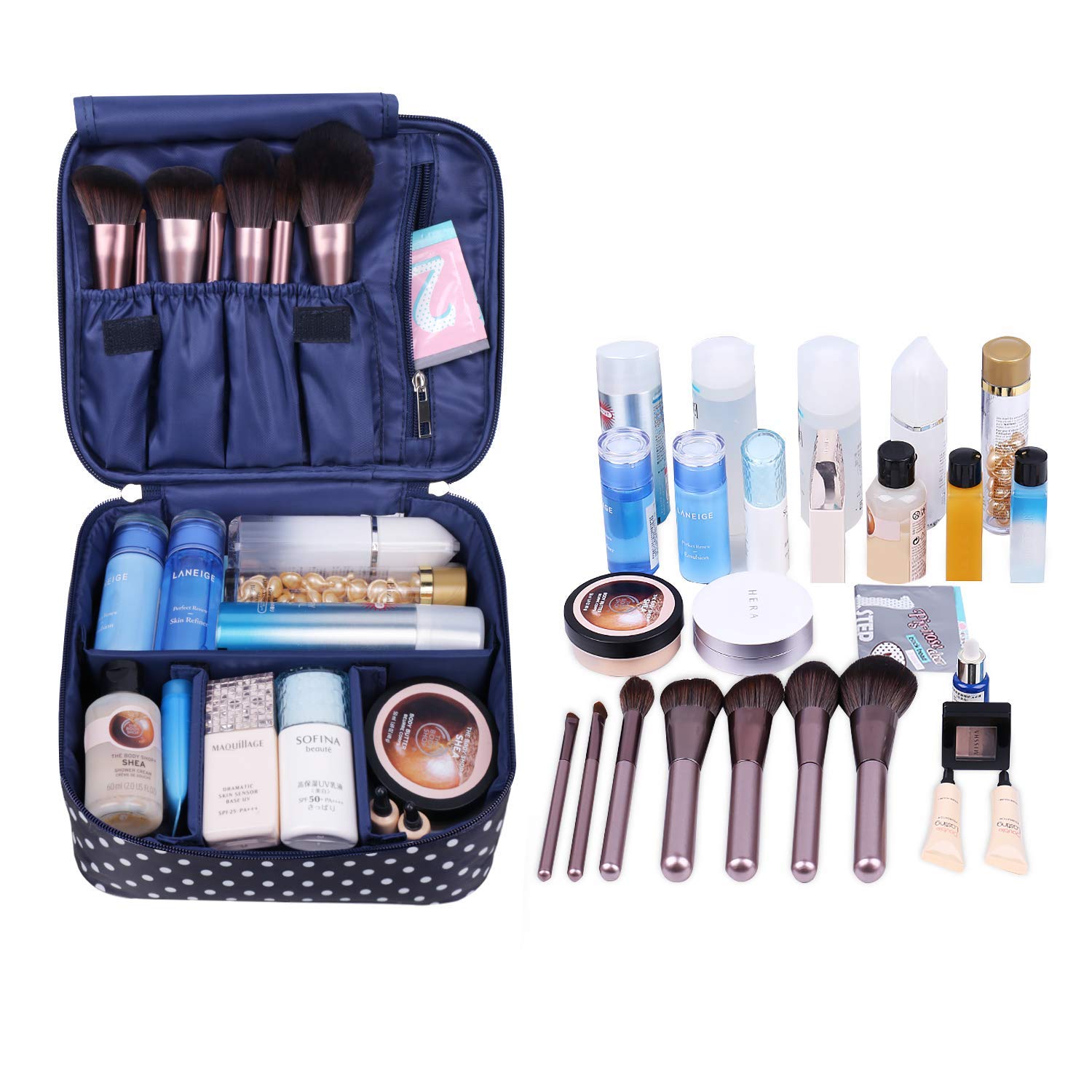 NW5023 Large Travel Makeup Cosmetic Bag
Holds a lot!
I brought it with me on vacation folded in my suitcase.
It needs a strap.
This bag needs a strap. Especially in airports. My hands got tired trying to hold on through all those walkways. I came home and bought a different bag with a strap.
Some flaws but 5 stars for the price.
I wish this bag had more pockets or dividers inside the bag to keep things organized. The straps were also painful carrying around the airport. They need to be longer and have some sort of padding. Still giving it 5 stars because it's cute, durable enough, and suited my needs while remaining extremely cheap. Didn't have any issues with American airlines or allegiant airlines carry on specifications.