NW5023 Large Travel Makeup Cosmetic Bag
$12.99

$12.99
Tax included.
---
---
✅ Flexible Velcro Dividers - 3 small sections, 1 large section can easily accomodate your makeup or toiletries such as foundation, concealer, mascara, eye shadow, powder, blush, lipstick, bronzer etc.
✅ Separate Brushes Compartment - It comes with a separate space to hold your brushes and protect them from dust. Plus an extra zipper pockets for small items storage.
  ✅ Premium Quality - Soft & padded, reliable zippers, nice lining, every detail is delicately made. Our makeup case would be a great holiday gift for women and girls.
  ✅ Travel Light - Practical yet compact design, weighing only 7.8 ounces, much lighter than a bulky makeup bag, so that's a major plus for traveling. The soft sides could easily fit in a crowded suitcase or bag with enough cushion.
  ✅ Water-resistent - Water-resistent inside and outside and durable fabric protects your gear from spills, easy to wipe down.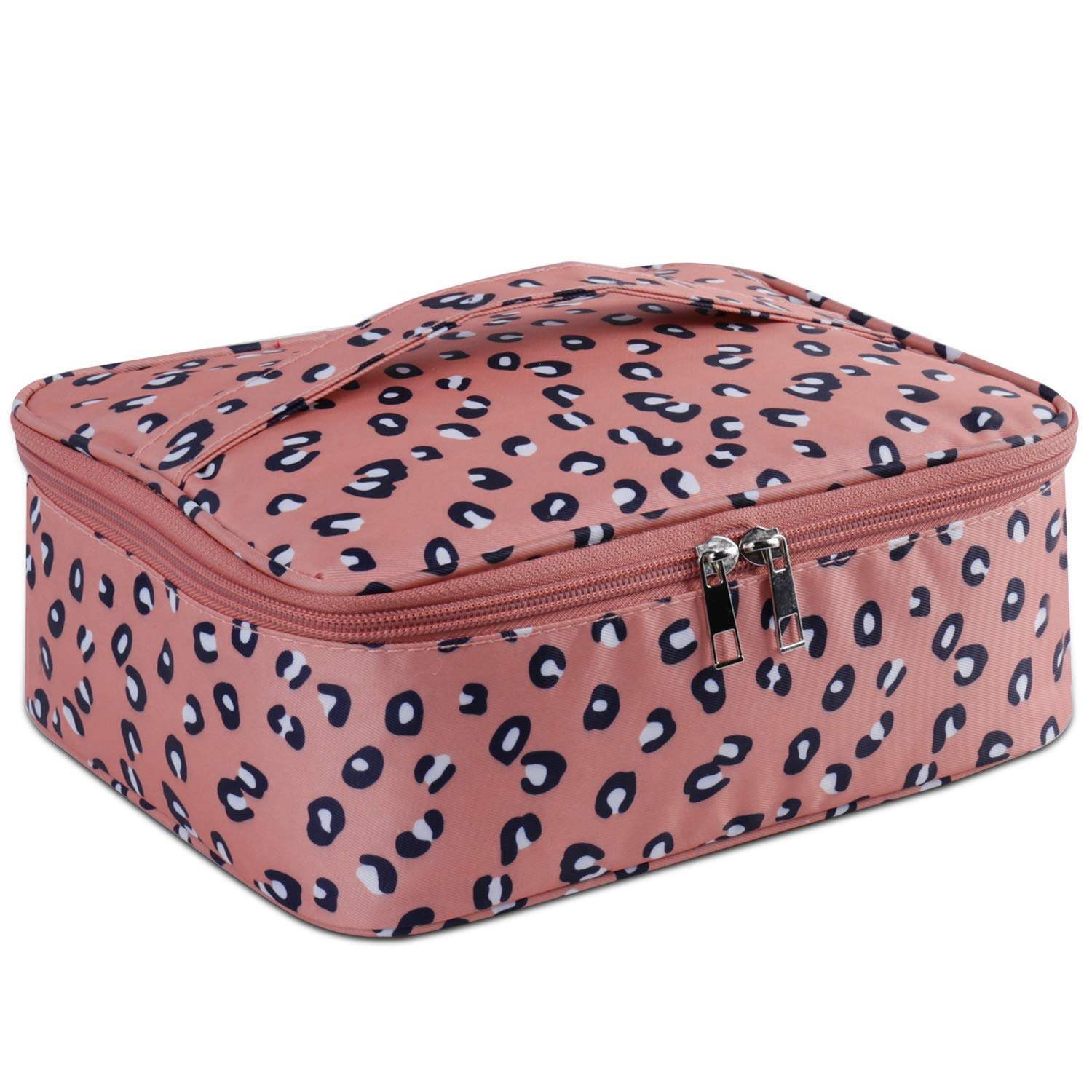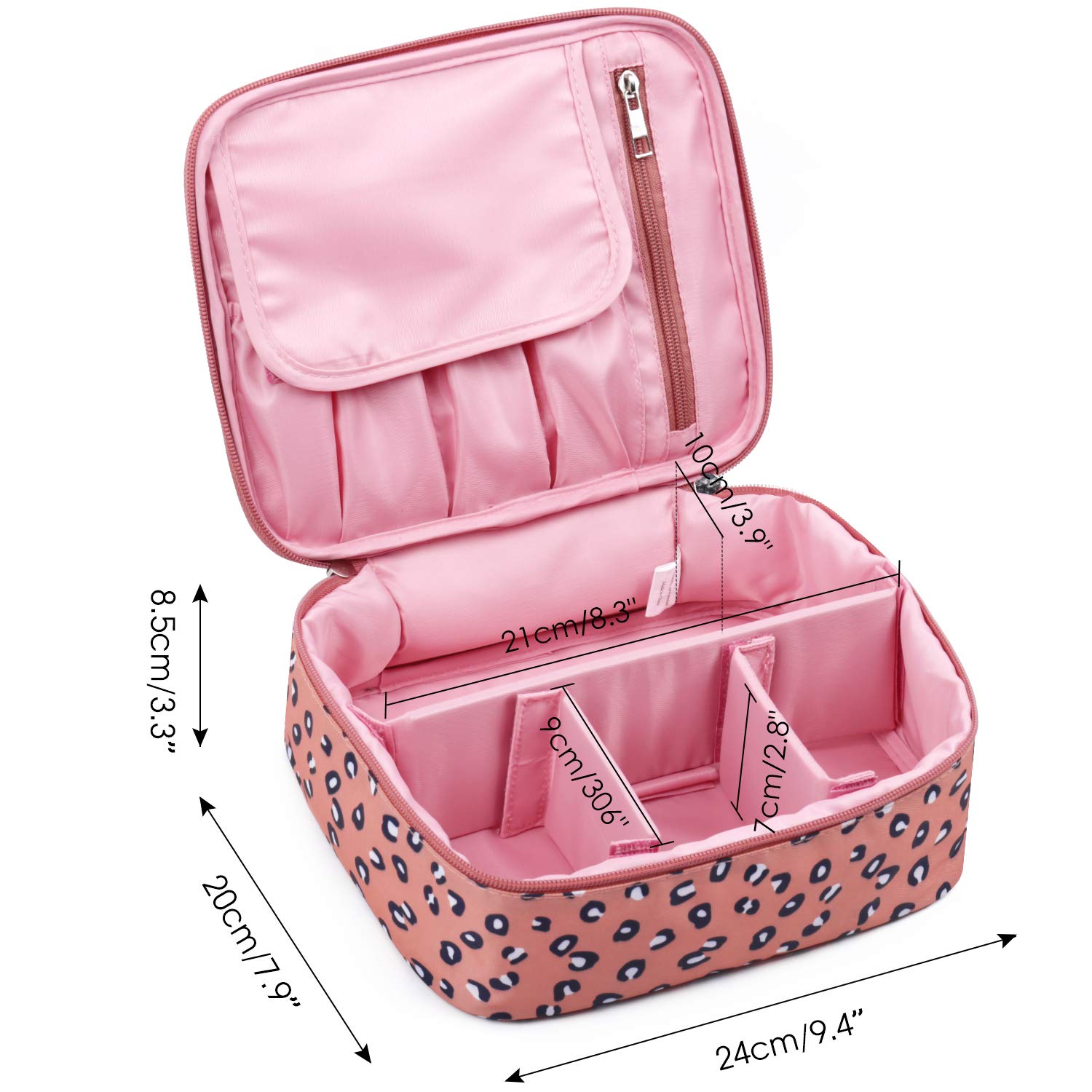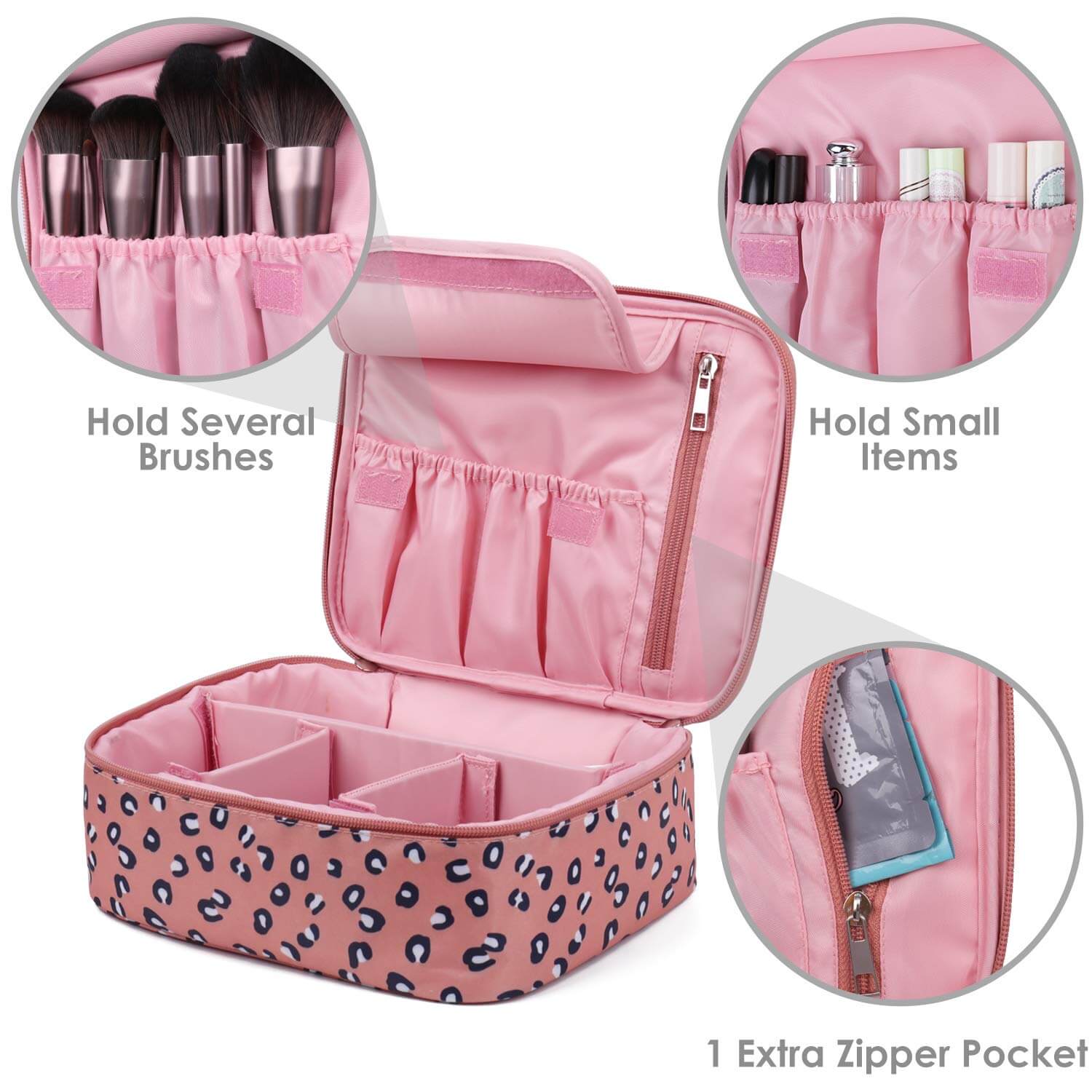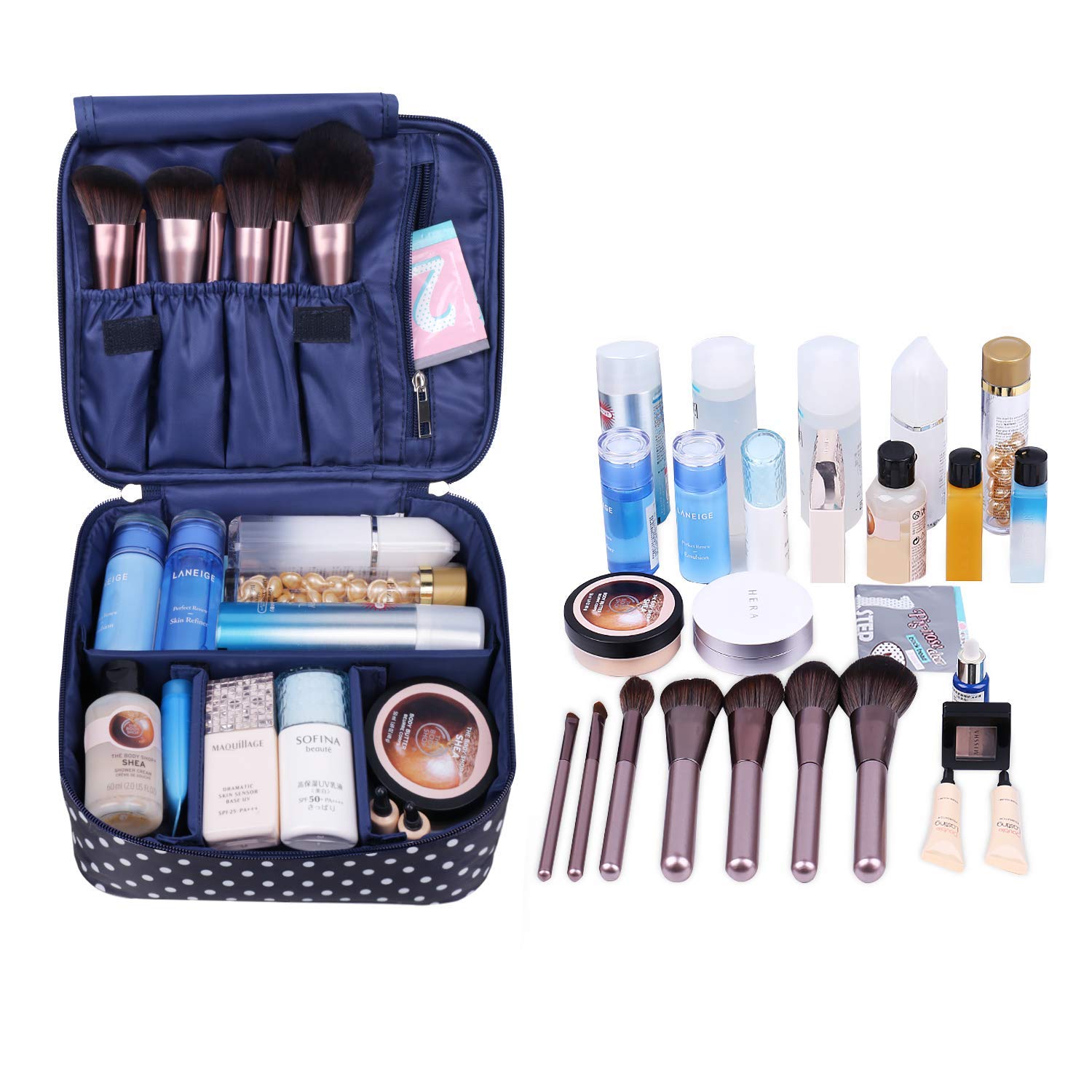 Holds a decent amount of product
Keeps your makeup brushes organized. Inside fits a large amount of travel size products. TSA approved. Made it easy for a last min trip. Kept my suitcase organized. Easy to clean off products that gets squeezed out whole traveling.
Fits all my makeup
Love this bag! Very roomy to allow space for all of my makeup. Sturdy construction, easy to wipe clean & super cute outside design. I would recommend to anyone that needs to organize their makeup stash
It's okay
It's smaller that the picture made it out to look like
Very orange in person
The bag itself is fine. It's on the larger side, very thin. I really hate the color. The sample photo looks like a pink color. In person it looks orange and very brassy to me. I would not have bought this if I'd seen the color before hand. I'm considering buying another bag just so I don't have to look at this color every day.
Love it
I travel a lot for work and this is soo perfect. I put everything thing that I need in this bag. It's perfect because it has soo many compartment with various sizes. And for the most part the material stays clean.